Training Programs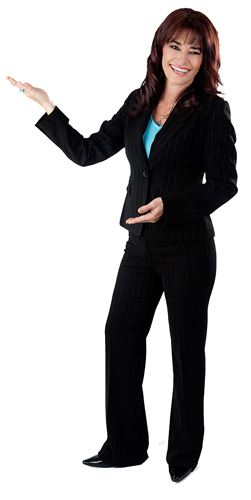 We work with individuals and offer small corporate training classes, as well at large corporate seminars. We can design a program specifically for you, tailored to your needs and number of employees.
---
The Art of Being Memorable
We never forget memorable people. Memorable people make us feel special. We think about them often, we remember what they say, how they say it and what they do. How is it that some people are more memorable than others? What is it that makes them unforgettable? Is there a formula? YES, there is! First, it is being authentic. Secondly, it's studying the masters, learning the secrets that they knew. And third, it's exuberance, that wonderful formula that keeps us from being boring.
---
Leadership Communication Skills: For High Impact, Influence and Inspiration
How do you motivate and inspire others? These sessions help you to develop confidence and communication skills that have influence and impact on others. You will learn master methods on how to present your thoughts clearly, so they are meaningful to your listeners or audience. You will learn to understand how other people perceive you, and how to project a better leadership image. The sessions cover emotional intelligence and power plays. Finally, you'll learn about some amazing scientific research that shows the impact and power of negative and positive communication.
---
The Art and Science of Persuasion
How can you improve your chances for success in anything you do?  You could learn dozens of new skills, but the answer lies in perfecting one thing: Improving your ability to persuade people. You can learn techniques and tactics that work!
---
Running Meetings That Make a Difference
This seminar offers techniques in how to run meetings that are more productive and produce results. It includes proven tips in how to organize and run meetings in a way that engages the participants, solves problems, and encourages open communication. Participants also learn and apply methods of how to stimulate creativity, generate synergy, and keep the meeting focused. The full-day workshop includes a "mock meeting" for participants to apply and practice the techniques.
---
How to Deal with Difficult People: Fight Fire with Diamonds
This program will give you the skills to diffuse conflicts, turn arguments around and employ proven techniques to get along with almost anyone, even the meanest and most malicious.
---
Cultural Communication & Diversity: They're Not Like Us!
Sometimes communication can crash when cultures clash. When do cultures clash? When we read people through our view of the world, we become frustrated when people do not respond the way we expect. Problems of how we view time, react to crisis, perceive our roles, teamwork, how we network, set goals and even handle stress can vary drastically over cultures. The invisible aspects of culture can hinder successful relationships and prevent growth in business.
---
Make Your Voice Match Your Image
Is your voice too quiet, or too loud? Do you stutter? Do you have a shaky voice, a harsh voice? Is your pitch too high or too low? Do you use a lot of 'filler' words (um, like, uh)? Does your voice show confidence? This program is not only great for actors and broadcasters, but it is a tremendous help to managers, leaders and customer service specialists.
---
Business Writing
The average reader has an attention span of about 20 seconds. This is why many things we write go unread. Many documents are unclear, full of "business-ese", contain grammatical and word-usage errors, or are just plain boring. People make judgments on your writing. Every day, people form opinions from the letters, faxes, memos and e-mails they receive.
When was the last time your organization focused on polishing writing skills (skills we use every day)? The answer for most of us is either college or high school. Many people don't like the process and results of writing because they use ineffective writing techniques that waste their time and often produce bad results. There is an easier, and more skillful way to write.
Learn more
---