Accent Reduction & Articulation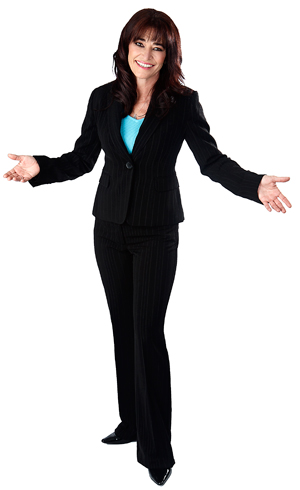 We work with individuals and offer small corporate training classes, as well at large corporate seminars. The Speech & Accent Academy can design a program specifically for you, tailored to your needs and number of employees.
For non-native English speakers
English teachers don't always know how to teach speech in English. Accent Reduction training should actually be called "Learning a New Accent" instead of reducing the old one. Speech training helps non-native English speakers hear their own mispronunciation and learn how to make English sounds correctly. In each language, we move our mouth differently; we have different stress patterns, rhythm, speed, and intonation. For example, Spanish speakers have trouble distinguishing the difference between 'truck' and 'track'; Chinese speakers have trouble with L and R; and Germans with V and W. In this training, they hear the difference for the first time – many people experience a breakthrough. They practice moving their mouth properly to enunciate the tiny subtleties of English. This is purely a speech class -- a fun and lively class, offering techniques that work!
For English speakers
Studies show that only one out of three Americans articulate correctly, and nearly 1/3 of Americans need some type of articulation training. Dialects, slurred or muddy speech can be distracting in a professional environment and can cause problems for interviews, promotions or the image of the company. This training helps native English speakers to become more articulate, influential and confident in their speech. It can help people get rid of regional dialects, such as New JOISEE, Tay-yek-sas, and Ebonics.
Content
Extensive assessments for each student to identify their problems sounds
Learn how to hear your mistakes, and acquire techniques to correct them
Practice clear and correct pronunciation of words and English sounds
Improve speech rate, tone, articulation and enunciation
Improve confidence and credibility when speaking in person or on the telephone
Improve your vocabulary, word usage and precision in English words.
Synthesize clear speaking techniques into daily speech habits
Identify stress and intonation patterns in English, learn to vary your speech
Practice using successful correction techniques: Hear the mistakes, correct them
Delivery and nonverbal communication
Voice and articulation, enunciation and vocal variety
Breaking bad habits and developing new ones
Format
Training can be customized from private coaching to classes.
Classes
The Speech and Accent Academy offers small group classes at the academy or at your company.  These are two-hour Intensive Classes, offered Saturdays from 11 a.m to 1 p.m., Wednesday evenings 6:30-8:30 and Thursday evening 5:30 - 7:30 p.m.
Private Coaching Sessions
One class per week, for 8 weeks: Classes run two hours. Morning/Evening and Saturday classes available for client's convenience.  Private coaching is also available on Skype.
Homework
Daily homework is involved, as students must practice to achieve results. Homework involves includes: hearing the correct vs. Incorrect sounds, mouth exercises, drill exercises, tongue twisters, watching and imitating British movies, and practicing problem sounds. The best part of the homework is learning how to oncorporate the new speech patterns into your daily life.
Techniques
I use storytelling, poetry, and acting techniques. My unique technique is to mix all of the senses in involving the brain to change your speech patterns and habits — sometimes I use dance and singing, which miraculously fixes some difficult problems!
Listed on ProductionHUB.com in
Dialog / Dialect Coaches in Miami, Florida