Resources
Thank you for your interest in the Speech and Accent Academy. Below are a list of helpful resources that we hope will help you on your communications journey.
---
Free Group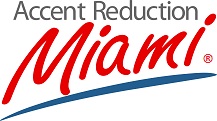 Accent Reduction Miami — Join us!
Join us for the BEST place In Miami to reduce your accent and improve your English. More importantly, it's free!
---
Blogs
---
Newsletter
Register to receive our "Journeys in Communication" newsletter, full of free tips on how to be a great communicator.
---
Reference Tools
---
Articles
Lisa Jeffery has been featured in several publications as an expert in the communications field, including: